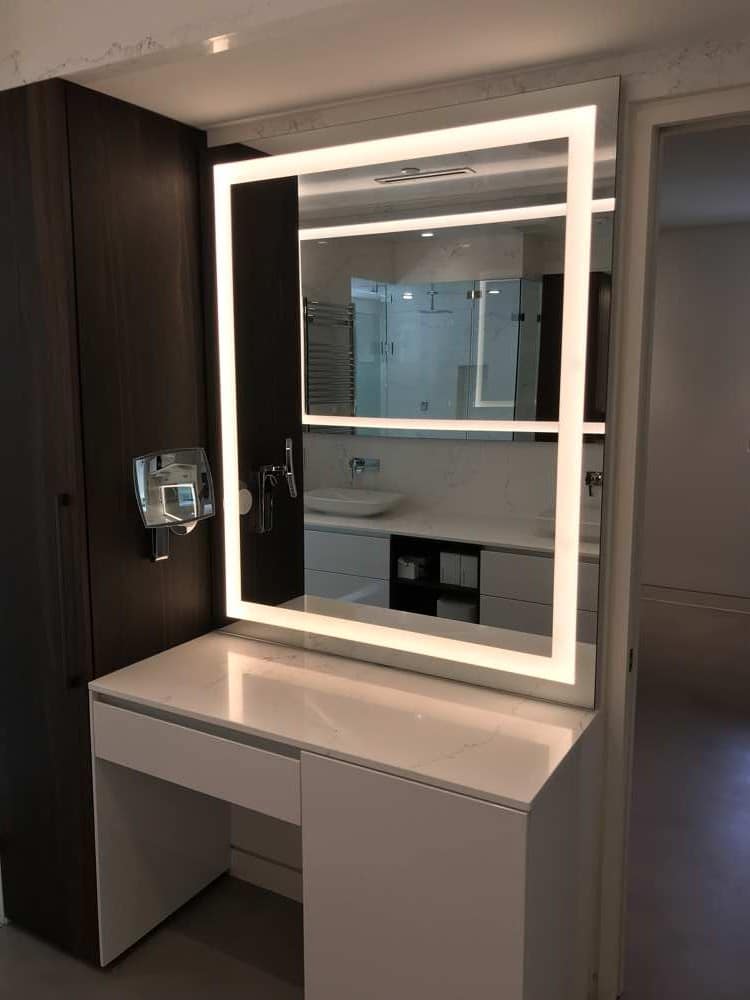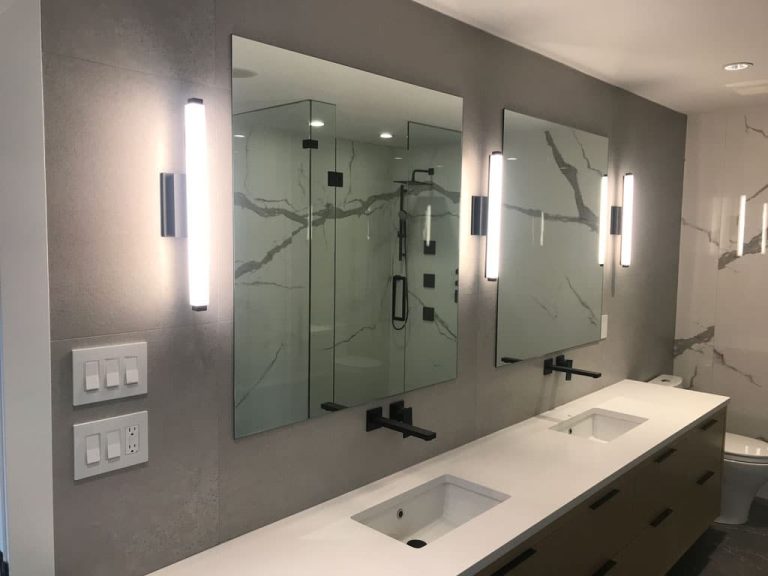 Mirrors are increasingly becoming more significant design fixtures of interior spaces within homes and offices. When matched up successfully with an interior's look and feel, they provide a fresh element of beauty, comfort, and elegance to a space. Our lovely custom mirrors will have you not only looking at yourself more then you do now, but also admiring your new decoration piece, and wondering what other rooms you can enhance with a mirror as well. We offer a wide range of mirror types to choose from no matter what your personality may be, and whatever room you have in mind for a mirror addition.
At Astro Glass company, we are a mirror manufacturer and installation company in Vancouver that specializes in mirrors for both commercial and residential purposes. We offer a wide variety of mirrors, including those for bathrooms, living rooms, and more. We are dedicated to providing our clients with the highest quality products and services possible.
We have a variety of mirrors and wardrobe closets custom cut to suit your needs:
Closet and Bedroom
Wall Mirrors
Living Room
Fire Place Mirrors
Gym and Workout Room Mirrors
Vanity/make up Mirrors
Commercial Space Mirrors
Custom Cuts for Lights and Wall Outlets
Full lengths and Cut Size
Clear Mirror
Clear Antique Mirror
Bronze Mirror
Bronze Antique Mirror
Gold Antique Mirror
Beveled edge
Eased edge
commercial mirrors for bathroom
Any mirror, any style, any size!