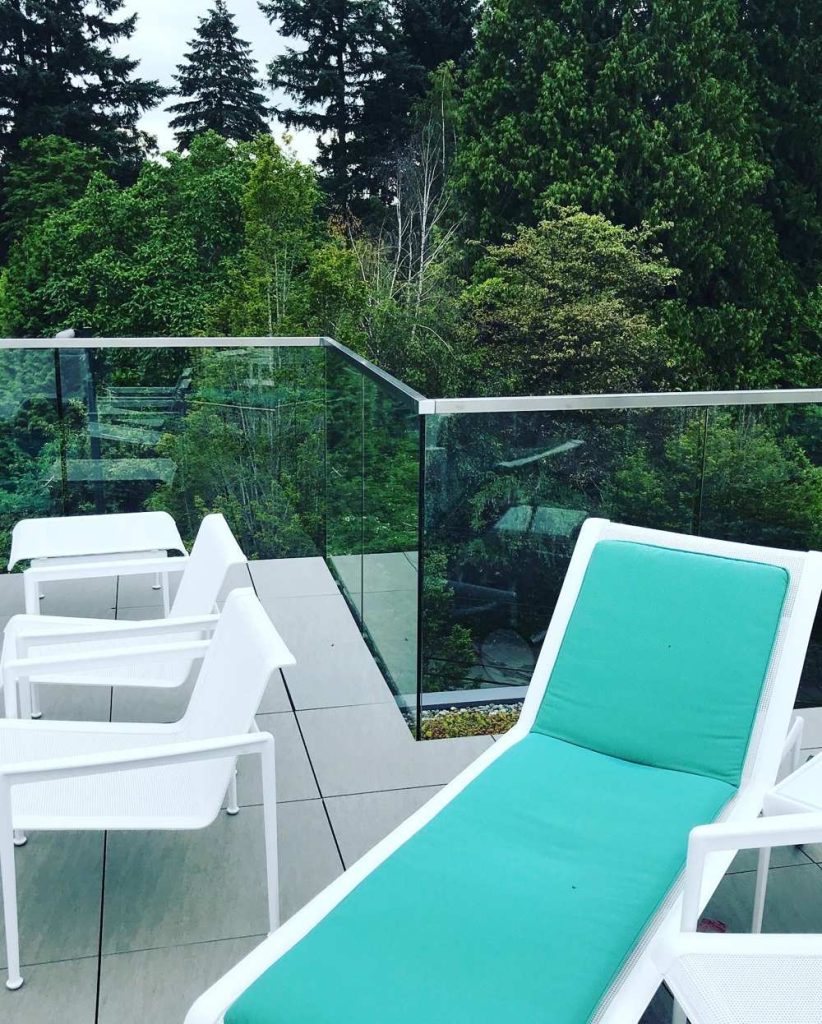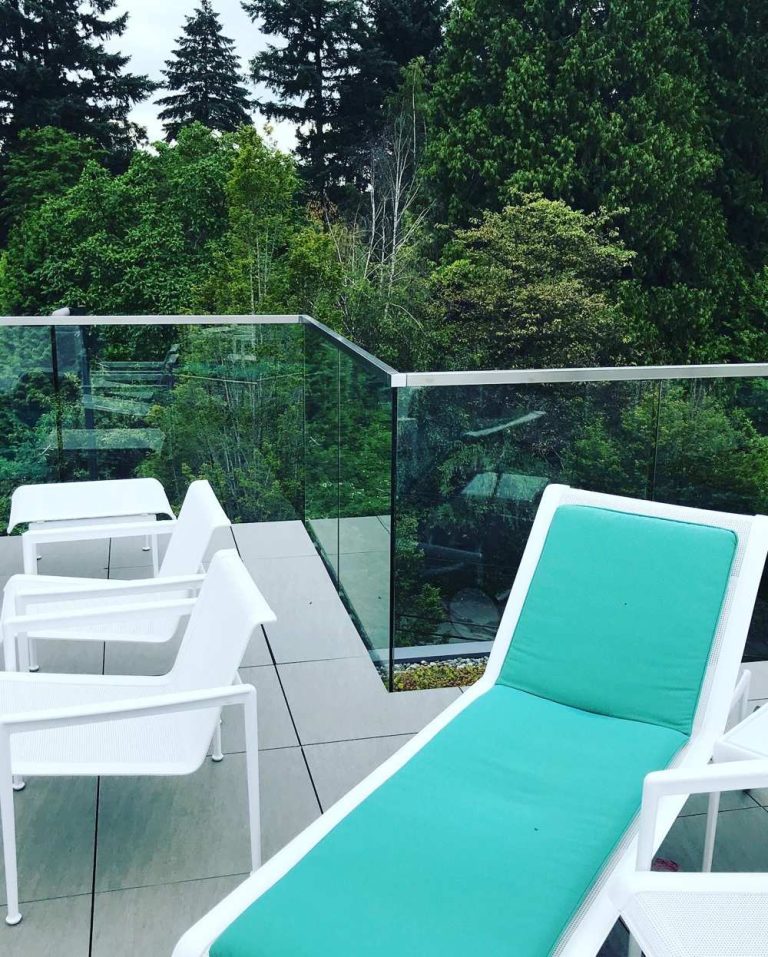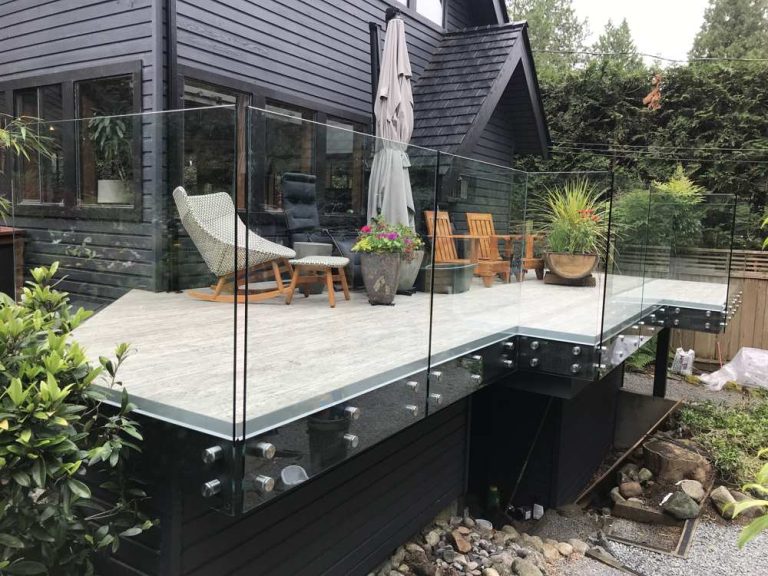 Exterior Glass Railings manufacturer in Vancouver
AstroGlass is a premier Exterior Glass Railings expert in the Vancouver area. We fashion high-quality aesthetic custom railings from glass and other peripheral materials based on the client's specifications and install them on-site. if you are looking for exterior glass railings contractor and installer, contact us now.
Our exterior glass railings are suitable for balconies, entrance ways, porches, enclosures for pools and decks. They are supplemented and held in place by high-quality steel tubes, pipes, clamps, brackets, and fittings.
Glass Balcony Railing
Our balcony glass railings are made of tempered glass and are built to withstand the test of time.
Get An Exterior Glass Railing systems installation service Today
Customizability
Every building has set rules, dimensions, and peculiarities that our basic designs might not wholly accommodate. That is why we offer great customizability options for each design or model we offer. During the consultation phase, we collect basic information and use that to guide our assembling/ manufacturing process.  In a manner of speaking, each railing we commission is customized just for you.
In addition to slightly altering its original design to suit your space, we can also enhance its overall appearance by painting it or adding color, or using a different type of metal. We can use aluminum, brass, or copper.
Exterior glass railings installers in Vancouver

At Astro Glass, exterior glass railings are our specialty! We offer a full range of glass railing installation services for balconies, terraces and other areas. We understand the importance of peace of mind when making these investments in your home, which is why we are committed to upholding all building code requirements, and government regulations and offer warranties on all our installed glass railings.
Our exterior glass railings installer team of experienced technicians manufactures and installs glass balcony railings using the best products available on the market. Moreover, Astro Glass pursuit of excellence, we strive to build strong business relationships with our clients as well as our suppliers and professional contractors, no matter how large or small your project may be. With Astroglass, you're guaranteed a beautiful glass railing that meets your high standards – all done with ultimate efficiency and proficiency!

Astro Glass railing installation solutions offer you an easy and aesthetically pleasing way to upgrade your balcony without compromising the view. Our glass railing systems are designed to be simple and unobtrusive, eliminating the need for intrusive rails or large composite pickets that can block the view while detracting from the beauty of your space.
We are a interior and exterior glass railing manufacturing company with experienced staff and contractors ready to install your glass railings for long-term use. Our glass railing solution keeps your design looking sleek and elegant, allowing you to show it off with pride to friends and family. Trust Astroglass as your glass railing contractor, let us help you ditch wood, metals, or composites in favour of glass today!
Exterior Glass Railings solutions for balcony,patio,deck

For top-notch exterior glass railing solutions for your decks, patios, balconies and more, look no further than our glass railing manufacturing and installation services. Our company is an experienced contractor providing the highest quality glass railings with superior craftsmanship and unbeatable customer service.
We specialize in glass monitoring systems, exterior glass railings, glass deck panels and any other glass fencing you need for the outside of your home. Let us help you create a truly ideal outdoor living space with a beautiful glass railing for the balcony that enhances both safety and visibility. Contact Astro Glass team today to learn more about our exceptional glass railing installation services!
Team Astro Glass offers sliding glass door railings of the highest calibre, providing Vancouver customers with both excellent design and supreme safety. As a leading service provider of sliding glass doors and railings, we make sure to keep up to date with all building code regulations and municipal requirements.
Our experience as sliding glass installers helps us create stunning railings without compromising safety standards.
The Best Materials for exterior glass railing
At AstroGlass, we source our construction materials from industry-leading suppliers and manufacturers and settle for nothing but the absolute best. We believe in using materials of impeachable quality in each of our railing projects.
How Long Does The Assembly And Installation exterior glass railings Process Take?
A few days to a few weeks, depending on what design you settle on and what kind of home, deck, or pool you have. The more elaborate the design, the more time it typically takes.
Perfect Fitting And Long-Lasting
During the exterior glass railing installation process, we go the extra mile to make sure that the whole railing is firmly connected to pillars, walls, and the floor of your living area. While we don't encourage you to make a deliberate attempt to break the railing, we can assure you that it'll survive most spills or accidents.
A Wide Library Of Designs
We have a wide library of visually stimulating designs containing samples of our recent exterior glass railing installations. We have dozens of designs to choose from, each one customizable to your home setup.
 A Small And Dedicated exterior glass railings installer Team
We are a small team of professionals gifted in various areas of administration, creation, and assembly. We prefer to keep things small because we value communication, and we understand how easy it is for it gets lost in translation.
We also keep our circle small because we have no desire to delay or compromise quality by bringing on new people. Efficiency and quality are our mottos, and we take special care to ensure every project we undertake is our best.
Highly-Rated
In the time since AlphaGlass's inception, we've serviced hundreds of smaller businesses and have received great reviews from the majority of them. Our professionals are well-seasoned and have a few decades of experience between them. We have over a dozen reviews off and on the website, and a few in other third party reviewing platforms too.
If you are interested in our exterior glass railings installation services, do not hesitate to reach out and contact our customer support to set up a consultation or meeting.